Cloud Account onboarding:¶
Accuknox Saas Platform supports AWS,Microsoft Azure, Google Cloud Platform accounts onboarding. In this section we can find the steps to onboard various cloud accounts to the Accuknox SaaS platform.
AWS Onboarding:¶
In this example we are onboarding AWS account using the Access Keys method.
Step 1: To onboard Cloud Account Navigate to Settings->cloud Accounts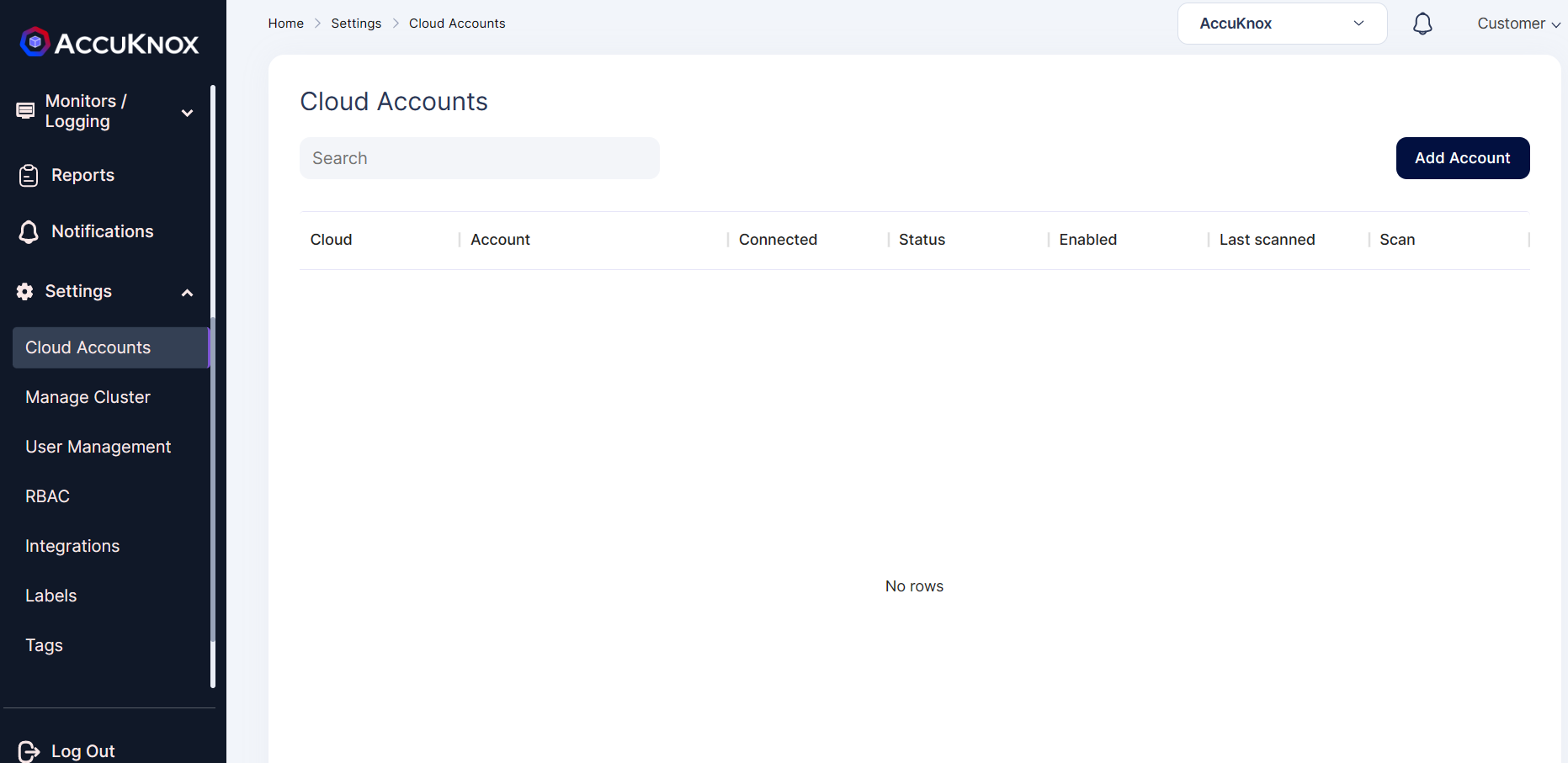 Step 2: In the Cloud Account Page select Add Account option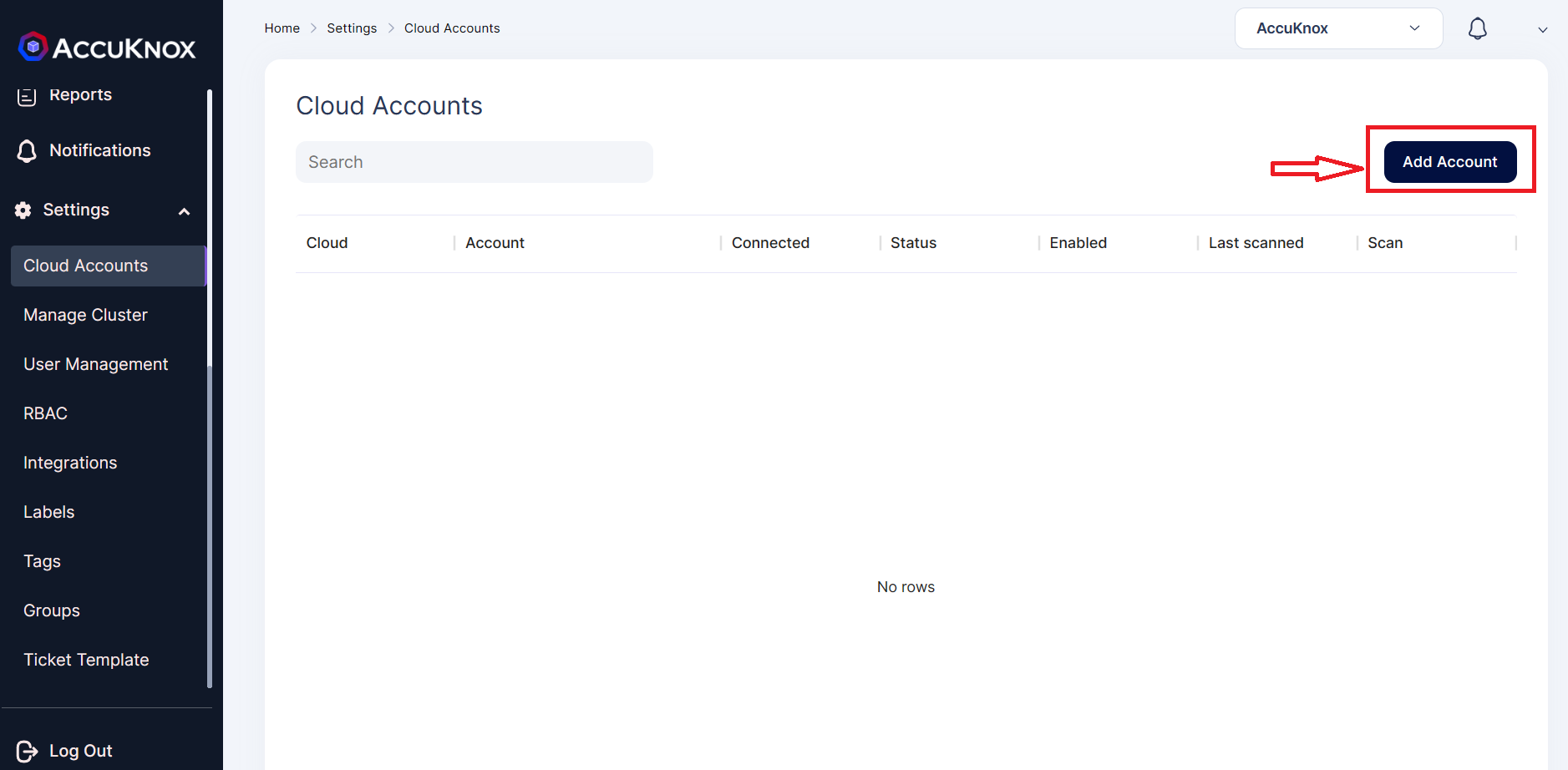 Step 3: We can onboard AWS, Microsoft Azure and Google Cloud Platform Accounts in AccuKnox Saas.

step 4: Select the AWS option in the drop down menu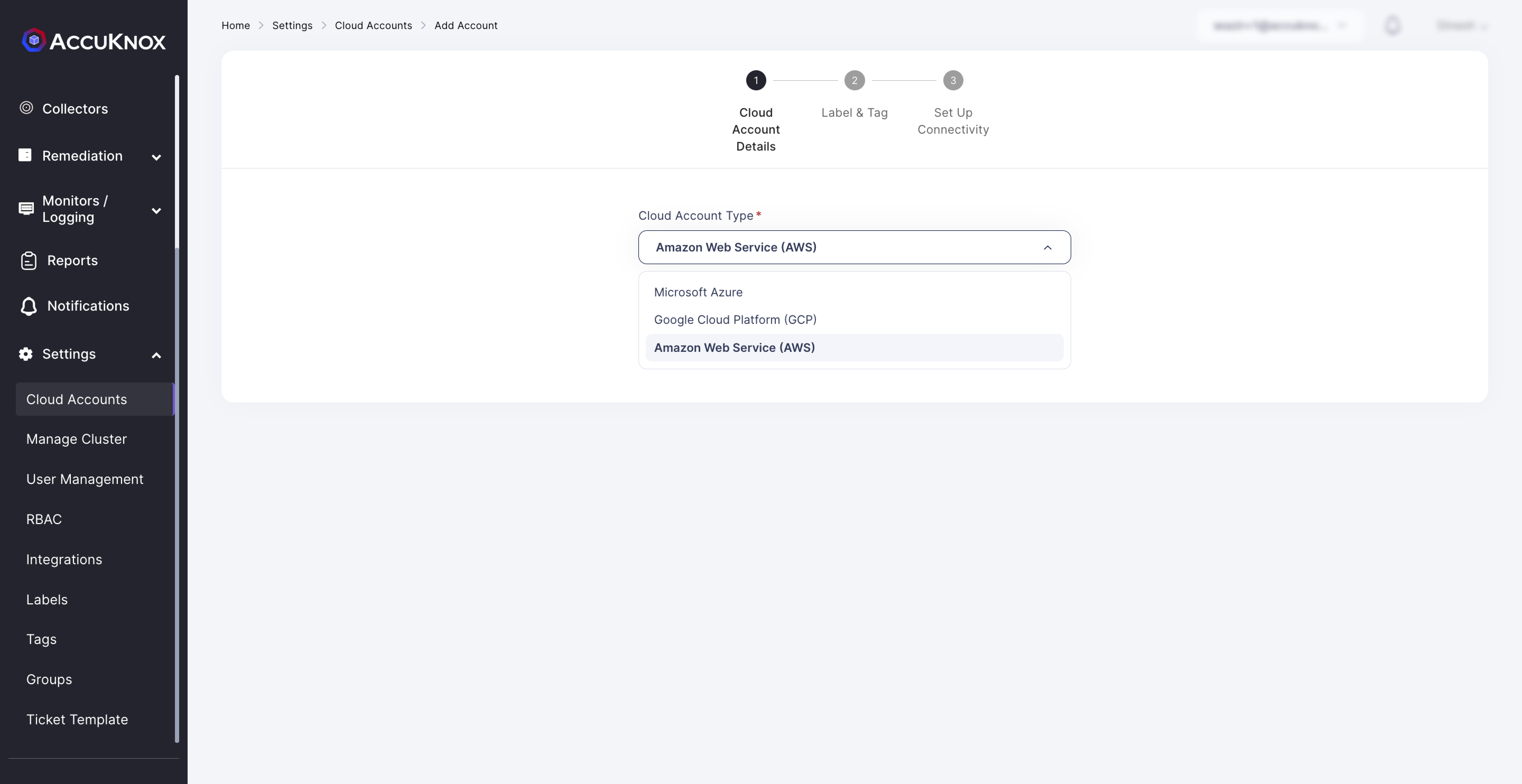 Step 5: In the next Screen select the labels and Tags field from the dropdown Menu.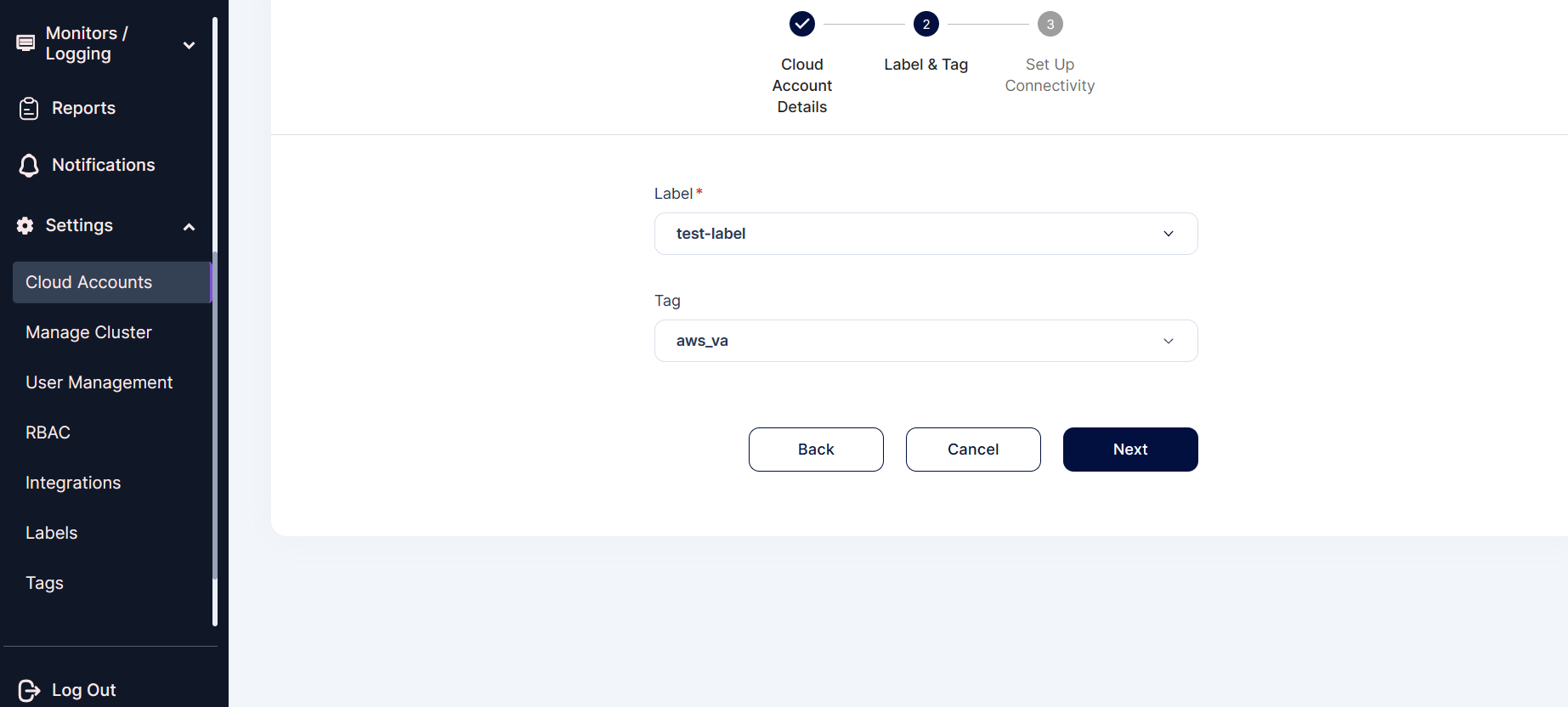 Step 6: After giving labels and Tag in the Next Screen Provide the AWS account's Access Key and Secret Access Key ID and Select the Region of the AWS account.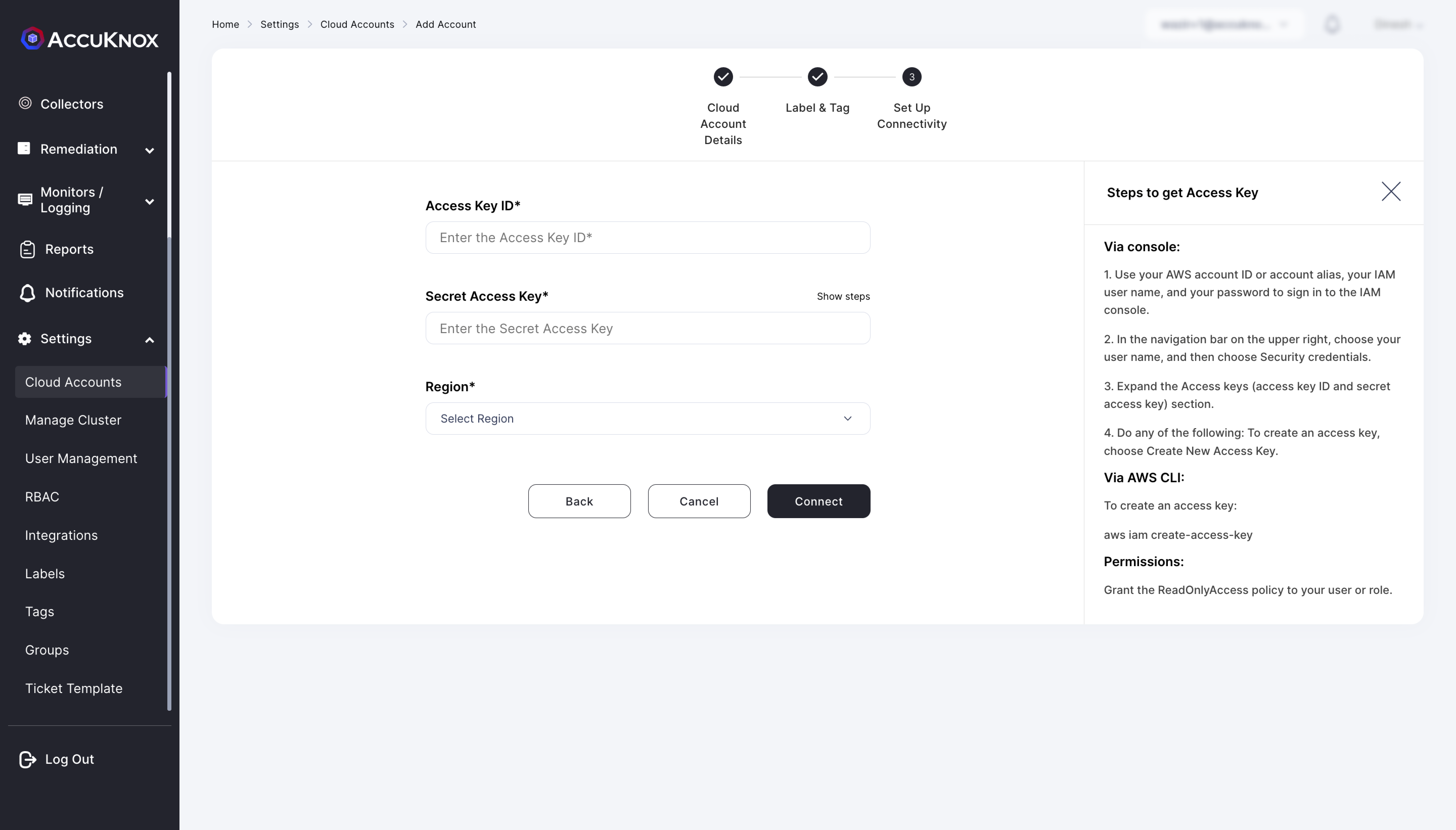 Step 7: AWS account is added to the AccuKnox using Access Key Method. We can see the onboarded cloud account by navigating to Settings->cloud Accounts option.