Slack
Slack Integration:¶
To send an alert notification via Slack you must first set up the Slack notification Channel.
Integration of Slack:¶
a. Prerequisites:¶
You need a valid and active account in Slack. After logging into your Slack channel, you must generate a Hook URL.
Note : To generate Hook URL follow the steps, Webhooks-for-Slack .
b. Steps to Integrate:¶
Go to Channel Integration.
Click integrate now on Slack.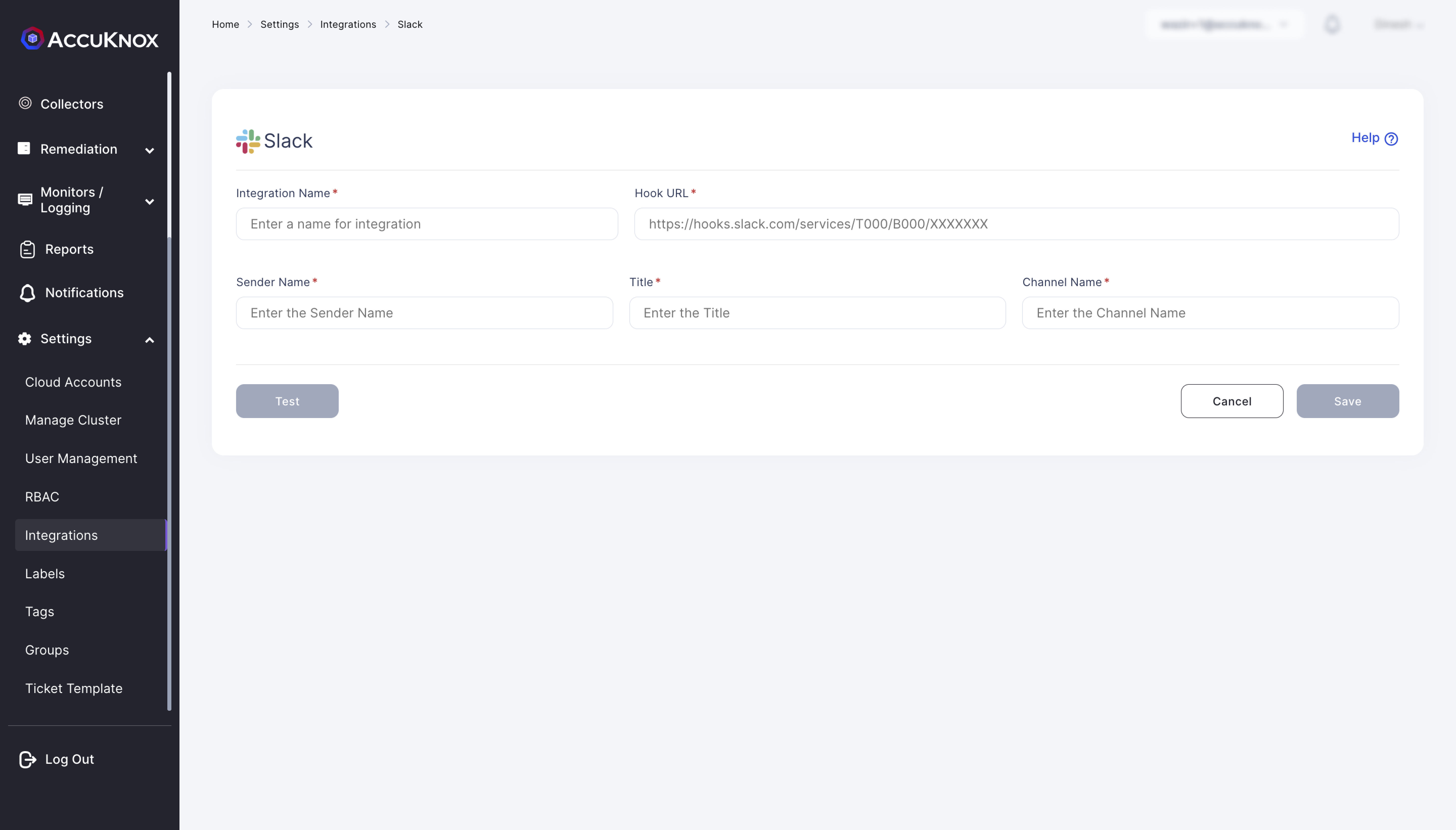 Fill up the following fields:

Integration Name: Enter the name for the integration. You can set any name. e.g., sh Container Security Alerts

Hook URL: Enter your generated slack hook URL here. e.g., sh https://hooks.slack.com/services/T000/B000/XXXXXXX

Sender Name: Enter the sender name here. e.g., sh AccuKnox User

Channel Name: Enter your slack channel name here. e.g., sh livealertsforcontainer

Click Test to check the new functionality, You will receive the test message on configured slack channel. sh Test message Please ignore !!

Click Save to save the Integration. You can now configure Alert Triggers for Slack Notifications.