Rsyslog
RSyslog Integration¶
To forward the events to RSyslog you must first set up the RSyslog Integration.
Integration of RSyslog:¶
a. Prerequisites:¶
A running RSyslog server.
Host name/IP, Port number, Transport type(TCP or UDP)
Note: To deploy RSyslog server , [RSyslog Documentation] (https://www.rsyslog.com/doc/v8-stable/) .
b. Steps to Integrate:¶
Go to Settings → Integrations → CWPP(Tab).
Click integrate now on RSyslog.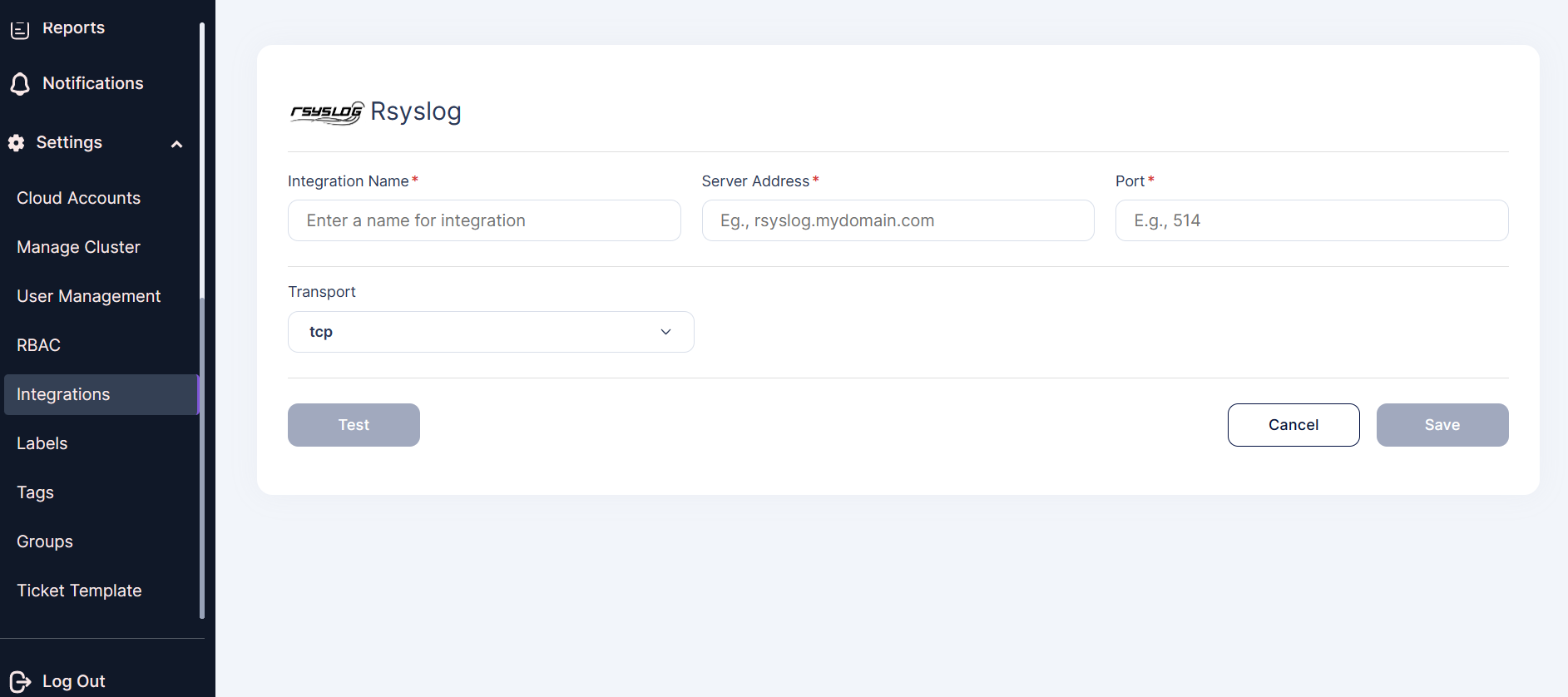 Fill up the following fields:

Integration Name: Enter the name for the integration. You can set any name of your choice. e.g., sh Container Security Alerts

Server Address: Enter your RSyslog Server address here, IP address or fully qualified domain name (FQDN) of the RSyslog server e.g.,sh rsyslog.mydomain.com or 35.xx.xx.xx

Port: The port number to use when sending RSyslog messages (default is UDP on port 514); you must use the same port number. e.g., sh 514

Transport: Select UDP, or TCP as the method of communication with the RSyslog server

Click Test to check the new functionality, You will receive the test message on configured RSyslog Server. sh -Test message Please ignore !!

Click Save to save the Integration. You can now configure Alert Triggers for RSyslog Events