CSPM Executive Dashboard
CSPM Executive Dashboard¶
The Compliance Executive dashboard provides you a composite view of continuous conformances of cloud resources to technical benchmarks like CIS etc. and legal frameworks HIPAA, PCI-DSS etc. Below are the aspects we cover to provide a single pane of glass visibility into the security posture of your entire infrastructure.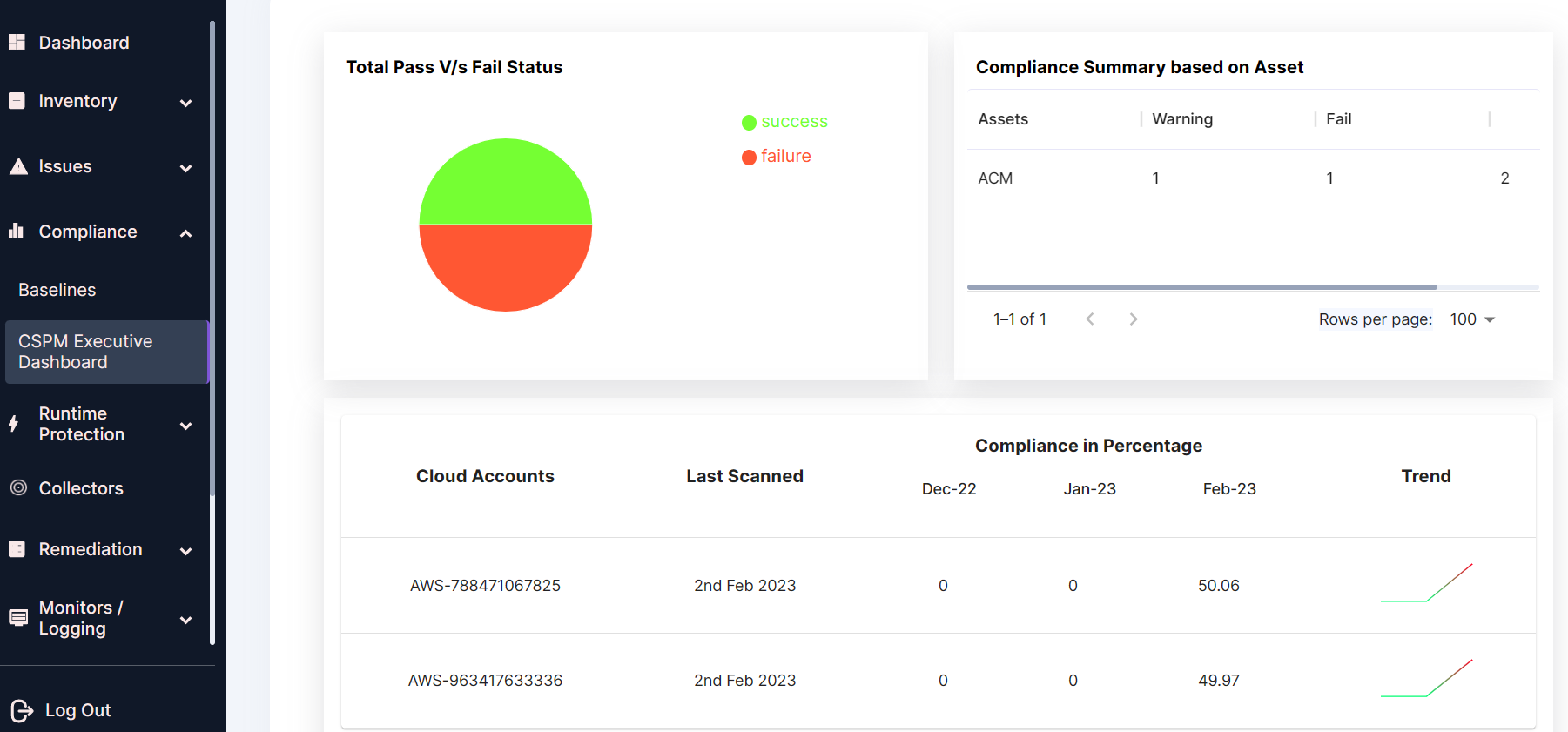 We provide you an overall compliance score after evaluating individual compliance of cloud resources.

We also enable customers to customize a Pass/Fail criteria of their requirement based on overall scan with minimum compliance conformance percentage.

We detect and let you manage vulnerabilities in your infrastructure and application through lot embedded automation. Vulnerabilities can be shown severity wise categorized and prioritized across various data types sources we support.

We provide you compliance coverage based on standard frameworks such as CIS, PCI-DSS, MITRE, HIPAAA, NIST and others and you can interact with the widget to go deeper into the security findings to improve compliance.

Zero-Trust is easy to attain but to stay at zero trust, continuous compliance is required and for this, we provide you compliance summary in a time-series manner with trends of complying to standard framework.

Visibility into categorized cloud resources/Asset across multi cloud environment becomes essential when we would like to see and manage compliance of specific resources. We cover that in Compliance summary based on Asset.