What is CNAPP?¶
Cloud Native Application Protection Platform (CNAPP) is defined by Gartner as, "an integrated set of security and compliance capabilities designed to help secure and protect cloud-native applications across development and production." It emphasizes the need for enterprises to focus on cloud-native security solutions that provide a complete lifecycle approach to application security as opposed to a patchwork of tools. AccuKnox CNAPP solution has Cloud Security Posture Management and Cloud Workload Protection Platform that helps to provide continuous compliance and security to the cloud-native application from the development to the production phase.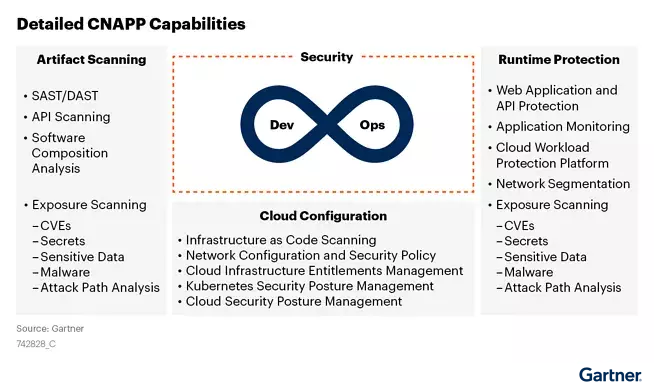 CNAPP is a comprehensive tool that helps to protect cloud-native applications from vulnerabilities and threats. It is a single platform that helps in monitoring, detecting, and preventing potential cloud security threats and vulnerabilities. CNAPP tool provides end-to-end cloud application security throughout the entire Software Development Lifecycle that is from development to production.
CNAPP Features: CNAPP tool has various features like Cloud Security Posture Management (CSPM) and Cloud Workload Protection Platform (CWPP) and other protection tool features. CNAPP typically packages many tools to help scan and protect your cloud infrastructure and services.